About the company
Gnosis is a blockchain company that provides a high-performance, decentralized platform for digital trading assets. The company's core product, Gnosis Chain, is a next-generation blockchain that leverages cutting-edge technologies, such as sharding, to achieve unprecedented scalability and speed. The platform is designed to be a highly efficient and user-friendly solution for trading digital assets, enabling users to trade a wide range of cryptocurrencies and tokens with low latency and minimal fees.
Gnosis Chain aims to provide a more accessible and secure alternative to traditional centralized exchanges while offering a range of advanced trading tools and features designed to meet professional traders' needs. Additionally, Gnosis Chain is built on top of the Ethereum network, providing seamless integration with the growing ecosystem of decentralized applications and services.
The challenge Gnosis faced
Gnosis' key goal was to find a fully automated enterprise-grade crypto accounting software to process and reconcile thousands of crypto-native transactions like ICOs and Airdrops.
Gnosis was also finding it challenging to produce fully accurate, auditable enterprise-grade Crypto ledgers as the data available through public blockchain explorers is not a reliable source of truth. This is why Gnosis saw Cryptio's technology as an opportunity to reconcile over 2 years of accounting debt using a FIFO universal methodology which was essential to bridge the gap between Gnosis' on-chain accounting and ERP accounting system.
The case study
With Cryptio's enterprise-grade accounting software, Gnosis can seamlessly process and reconcile transactions with 100% proof-of-completeness and accuracy of all their crypto transaction data. Download the case study to dive deeper and learn more about the Gnosis and Cryptio partnership.
"The software we needed for our back-office operations didn't really exist so we had an enormous challenge on our hands. Cryptio worked with us every step of the way to build the back-office solution we needed."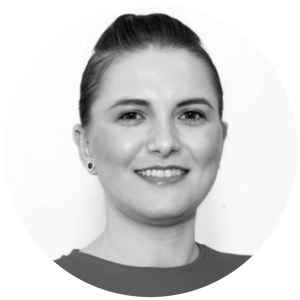 Stefana Bota, Financial Controller, Gnosis